Recent Viewed
You have no recently viewed item.
HID 3000 iCLASS SE (13.56MHz) 2k Card – ISO (PVC)
Product Description
HID High-Frequency Contactless Smart Card. SIO-enabled smart card provides versatile interoperability and supports multiple applications. Supports Secure Identity Object (SIO) – Multi-layered security beyond the card technology, providing added protection to identity data.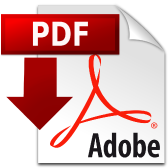 SKU: HID 3000 iCLASS SE (13.56MHz) 2k Card – ISO (PVC)