Recent Viewed
You have no recently viewed item.
HID 1391 MicroProx (125kHz) Tag – Self Adhesive Disc
Product Description
The MicroProx Tag provides the convenience of HID's proximity technology in a small disk-shaped transponder. Simply attach the adhesive-backed Tag to any nonmetallic card or device, and you instantly have a proximity card!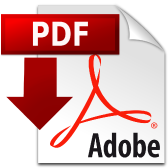 SKU: HID 1391 MicroProx (125kHz) Tag – Self Adhesive Disc