Recent Viewed
You have no recently viewed item.
SPC E110 Key Switch Expander
Product Description
The SPCE110.100 is a universal key switch expander with 2 tri-color LEDs, a 3-position key switch, and a buzzer. The freely programmable user interface indicates the configured status information with LEDs (e.g. key switch position, area setting states) and enables activation of application-specific processes by changing the key switch position (e.g. unlock keypad or indication expander, setting of an area, open or close a gate). The expander also provides one freely programmable volt free relay output with either NO or NC terminal. The key switch is delivered with a standard cylinder and should be replaced.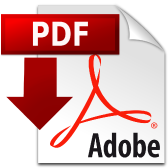 SKU: SPC E110 Key Switch Expander
| | |
| --- | --- |
| Brand | |
| Non Volatile Memory | |
| With Enclosure | |