Recent Viewed
You have no recently viewed item.
HID iCLASS SE (13.56MHz) R90 Reader – Terminal (Wiegand)
Product Description
iCLASS SE® R90 is part of HID Global's iCLASS SE platform for adaptable, interoperable access control. Designed for vehicle access applications requiring extended read range, iCLASS SE® R90 supports a broad array of credential technologies and a variety of form factors, including cards and fobs.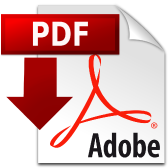 SKU: HID iCLASS SE (13.56MHz) R90 Reader – Terminal (Wiegand)