Recent Viewed
You have no recently viewed item.
HID iCLASS SE (UHF) U90 Long Range Reader – Terminal (Wiegand/Clock and Data)
Product Description
HID iCLASS SE U90 Long Range Readers offer an extended range solution for parking and gate control. This UHF access control reader features advanced encryption technology, delivering the most secure ultra-high frequency (UHF) access control on the market.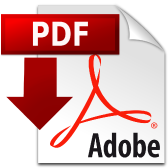 SKU: HID iCLASS SE (UHF) U90 Long Range Reader – Terminal (Wiegand/Clock and Data)