Recent Viewed
You have no recently viewed item.
HID multiCLASS RPK40 Reader – iCLASS SE (13.56MHz) and Indala Prox (125kHz) with Keypad (Wiegand)
Product Description
Designed for door applications requiring standard wall switch mounting and keypad. Supports a variety of high-frequency ISO 15693, ISO 14443A/B and low-frequency 125kHz credential technologies. Configurable to support HID Mobile Access.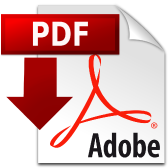 SKU: HID multiCLASS RPK40 Reader – iCLASS SE (13.56MHz) and Indala Prox (125kHz) with Keypad (Wiegand)