Recent Viewed
You have no recently viewed item.
HID ProxProII Reader (125kHz) (Wiegand) – Charcoal
Product Description
HID's ProxPro II proximity reader for access control combines performance, reliability, and ease of installation into a two-piece, weatherproof potted enclosure. International users will appreciate the multilingual installation manual, lower voltage requirement and flexible mounting options.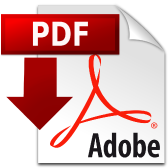 SKU: HID ProxProII Reader (125kHz) (Wiegand) – Charcoal